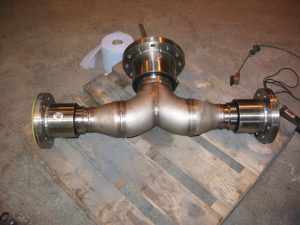 Sometimes a customer requirement can make for interesting design solutions.
Our customer required two 4″ flanged connectors and one 6″ flanged connector linking in a certain way to aid flow, in a tight space, in a submerged environment.
The best solution involved modified elbows, reducers and swivels with submerged options, all fabricated in 316 stainless steel to create this unusual looking product.