Working subsea in a high-pressure environment poses a unique set of challenges to engineers.
Coping with problems at a depth of hundreds of metres and under extreme pressure means that more often than not, an off-the-shelf solution just won't do.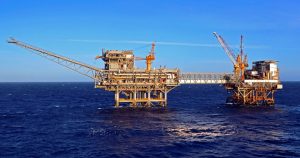 Here at Rotaflow we specialise in bespoke solutions to subsea engineering problems.  Our recent project with Total Marine Technology, in Bass Strait, Australia is a recent example of where our expertise, teamwork and ability to solve problems led to a perfect solution to an in the field issue.
Total Marine Technology wanted to cut out a section of pipe connected to an oil well. The brief supplied to us was to maintain the end sections/connectors currently in operation and input a swivel section to allow the structure to move more freely.
We designed and manufactured an annulus access hose jumper for use in a Riserless Light Well Intervention by Sapura Energy.
How did we solve the problem? 
TMT contacted us via our website, rotaflow.com. Having filled out an enquiry form, they gave us the necessary information about their problem and requirements.
Once we confirmed a few technical issues we quoted based on a drawn proposed solution. They accepted the quote and work started on a custom-built swivel rated at 345 bar 5000psi. The equipment was provided complete with design review and survey and had satisfied NACE requirements.
What was the end result? 
The new swivel was designed and built in our Whaley Bridge headquarters.
Having satisfied all quality control checks it was sent to site (Bass Strait, Australia) and delivered into place using an ROV at a depth of 260m, where it successfully operates.
Working with Rotaflow
At Rotaflow we offer an end-to-end solution. We design and manufacture in house, so we own the entire process from initial contact through to the final product distribution. This allows us to maintain the highest standards from materials to manufacture.
All of our work is built to the client material and design specifications.
We have a global reputation and network, meaning that no matter where on the planet you are based, we can work with you. Previous projects in the USA, Australia, South America, Europe and Asia prove that no matter where you are, Rotaflow can provide your subsea engineering solutions.
If you'd like to work with Rotaflow or have a subsea engineering problem, don't hesitate to get in touch via Enquiries@Rotaflow.com.