At Rotaflow we're proud to be supporting the next generation of engineering talent through our engineering student placement partnership with Loughborough University.
Since 2013 Rotaflow have worked alongside the University, enabling engineering students to complete their diploma in industrial studies – this is part of their engineering degree and counts towards their charter status as an engineer. It's an opportunity for the students to experience life as an engineer outside of the classroom and dealing with real-life engineering challenges.
We don't just offer a static engineering student placement, we guide our students through a year in industry, teaching them as much as we possibly can and allowing them to get a real taste of the engineering world.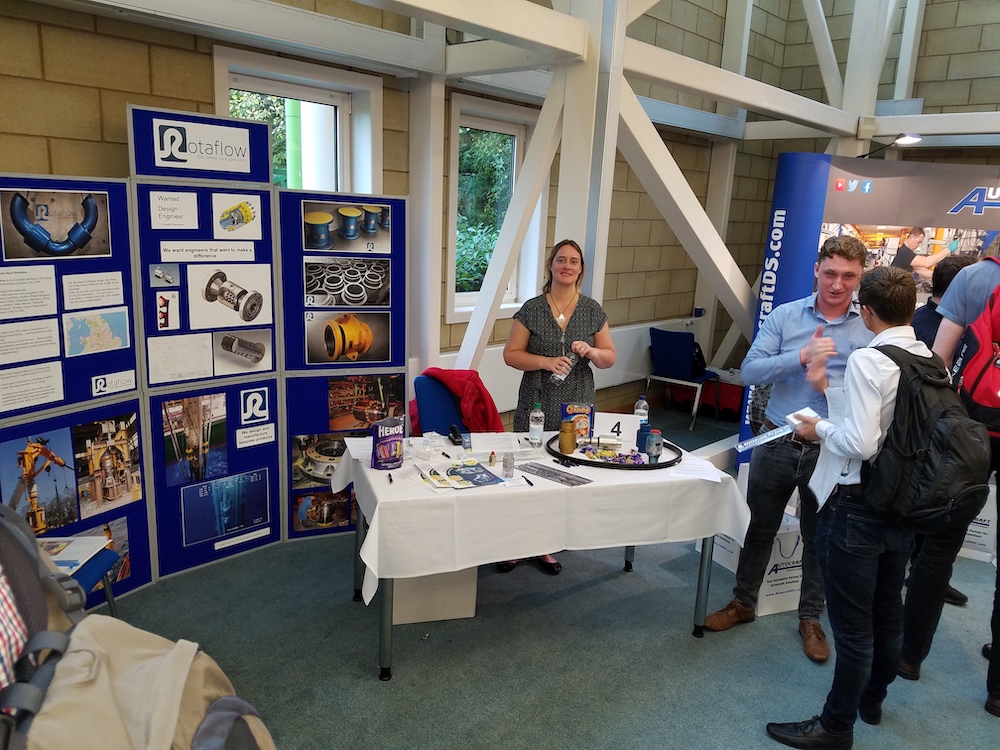 The engineering student placement year at Rotaflow is real exposure to the industry. Our students aren't merely observers, they are given in-depth on the job training and given a chance to use their skills and expertise in the real world. They'll work with clients, help with engineering designs and see their work manufactured into working parts that will be used on real jobs. They'll be given a chance to see first hand-how products go from design to assembly, which we're able to do because our entire operation is located on the same site.
In a nutshell, the engineering students are given the chance to develop all of the skills they'll need to be an engineer. We're not a small part of a multi-national, we're a centre of excellence in swivel joint design and manufacture, where we go from design to shipping in one place. It's a unique opportunity to experience all elements of the engineering process.
What Will Students Do At Rotaflow?
Our engineering student will be guided through liaising with customers, helping to solve their engineering problems. During this process they'll further develop their CAD skills. Beyond the problem-solving and technical drawing, they'll learn the ordering process, which is a critical stage of product development.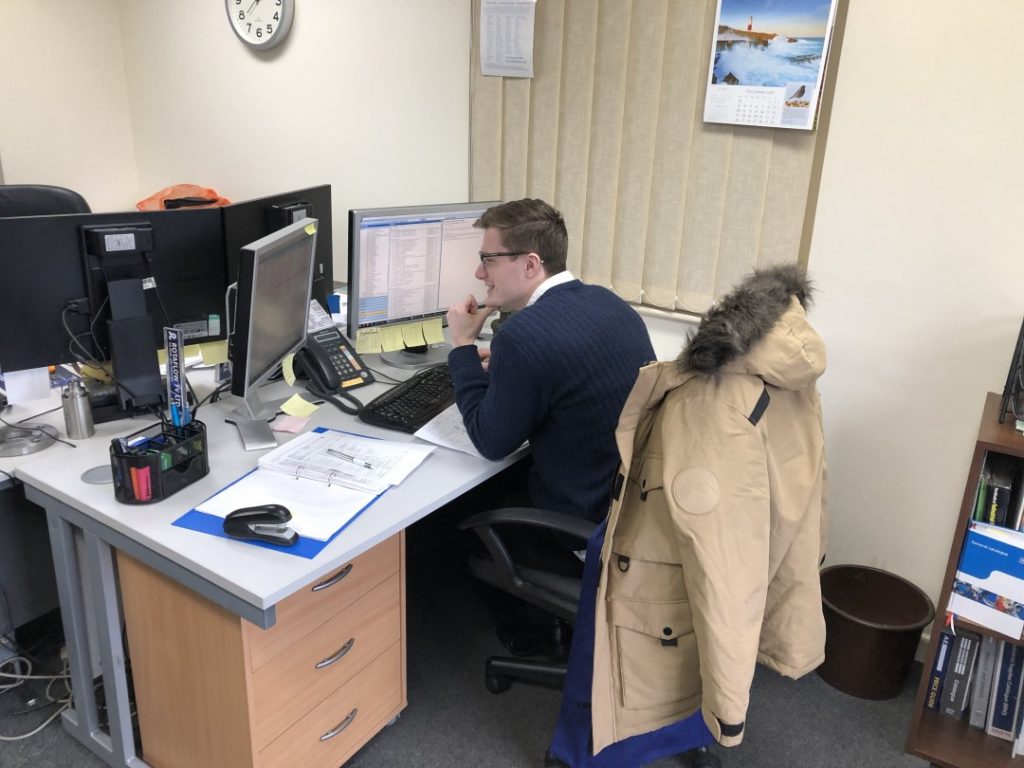 Students will spend some time working in the manufacturing plant, seeing first-hand exactly how a drawing goes from a concept to a finished product. They'll help with assembly, giving them a unique hands-on experience of manufacturing. They'll learn the shipping process, understanding how we have to distribute products in different ways depending on the location, the client and the industry.
We can do this at Rotaflow because our sales, technical and manufacturing is all done in the same building. We aren't a fragmented company, with manufacturing done off-site. From the initial client contact to shipping the final product, we do everything on site.
The Rotaflow engineering student placement gives the students an understanding of engineering that they just can't get in the classroom – they'll see the business element of the industry as well.
The student will be guided through conversations and interactions with clients, giving them a chance to understand exactly what engineering looks like in the real world. We solve problems for all kinds of different clients across dozens of industries, so there is always enormous variety in the work we do and the problems we solve. This will help give the student an incredibly rich and varied placement – we don't just make one product for one client. No two days are the same!
Rotaflow Developing Engineering Interests
Within the engineering student placement at Rotaflow, students are afforded the time to develop their own engineering interests. We've had engineering students work more with sales and marketing, others have spent more time with technical and others prefer the manufacturing side of the industry. Within reason we can guide this learning, allowing students to develop interests in the areas of engineering that they're drawn to.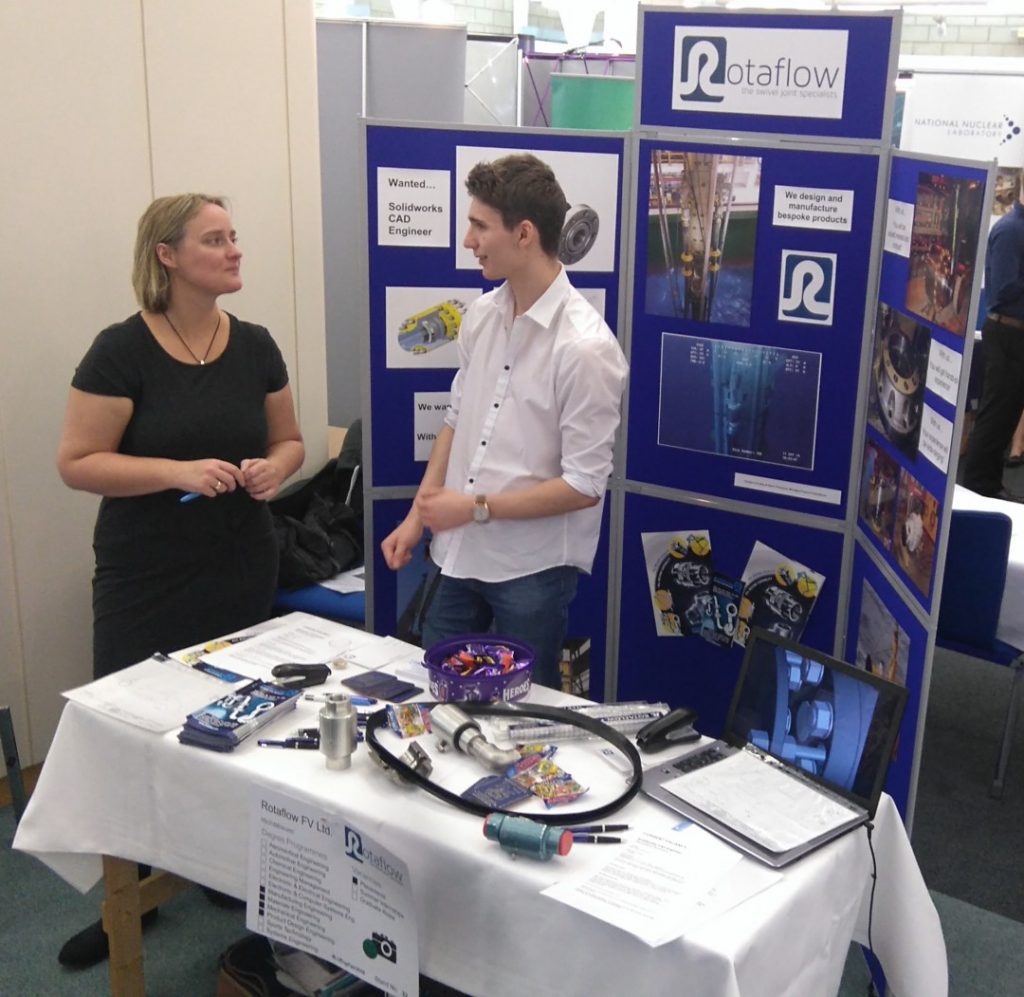 We value our engineering students as legitimate members of the Rotaflow team, who may bring unique insights. They aren't here to make cups of coffee, they are here to learn, develop, share ideas and take the next step towards becoming an engineer. We understand that students will have different interests and abilities within engineering and where possible, we allow that to develop. Our engineering student placement is a genuine learning and development opportunity.
There are multiple skills required in modern day engineering, so we do our best to nature those in our students.
More Rotaflow Engineering Student Placement Information
If you'd like more information on the Rotaflow engineering student placement, you can visit us at our stand at Loughborough University Engineering Placements and Careers Fair. We're there every year! You could also contact Duncan Pearce, our student placement co-ordinator on duncan@rotaflow.com.