Here at Rotaflow we recently reminded the industry why domestic engineering services providers can offer significant advantages over cheaper yet often less reliable non-domestic firms.
The bespoke Tyne Gangway Project hit a stumbling block when a multi-flow swivel joint that had been promised for the project by another engineering company failed to be delivered.
The 210 bar hydraulically operated gangway required an 8 passageway swivel joint at the centre to allow the entire system to rotate as required.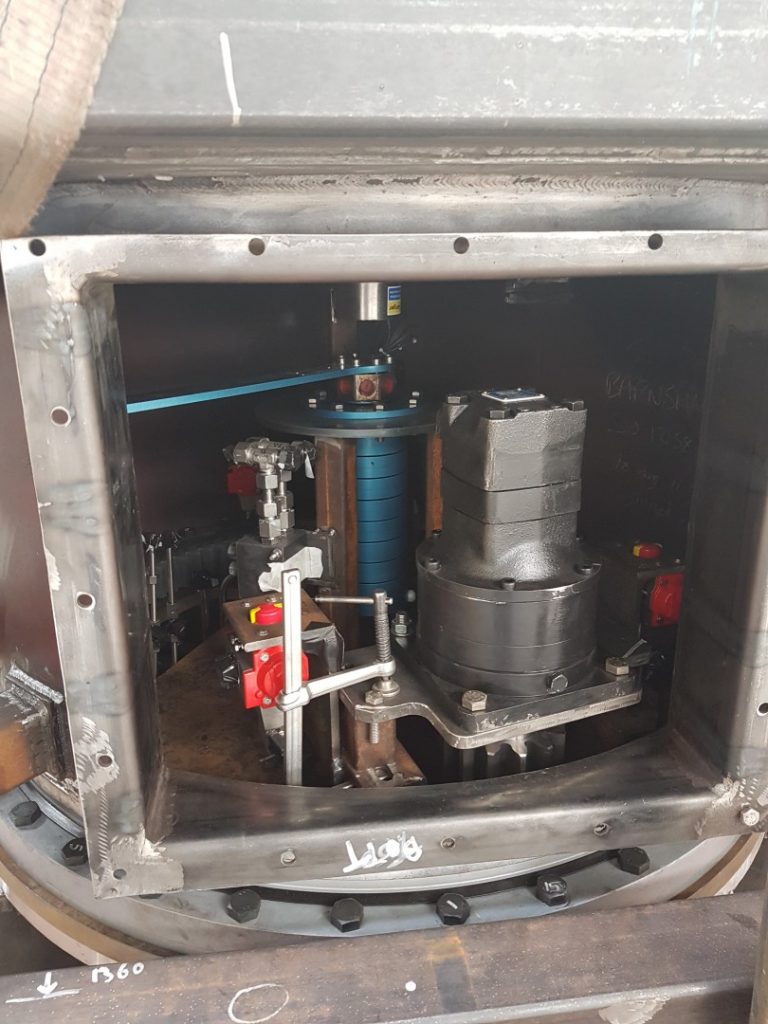 Facing a major delay to the project if the swivel joint wasn't manufactured and delivered on time, Tyne Gangway reached out to Rotaflow with a desperately short deadline of just two weeks.
For reference, a multi-flow swivel joint would take around 8 weeks to design, approve, manufacture, test and then deliver ready for installation. Facing such desperate circumstances, we had to work round the clock to get the job done in a quarter of the usual time.
Engineering Efficiency Benefits
A significant advantage we have at Rotaflow is that our design, manufacturing and testing facilities are all on the same site, meaning there are no delays in the process. The design team work in offices adjacent to the manufacturing plant, so as soon as a design is approved it can be passed straight to manufacturing for the joint to be produced.
When the joint is finished, our in house test facilities are used to pressure test it., The process from start to finish is seamless because there are no lost time delays when joints have to be sent off site to be tested.
It's a major reason that here at Rotaflow we are able to deliver swivel joints with a much shorter lead time than almost any other engineering firm.
There were lessons learned from the project…
We like to champion domestic engineering and this project is an example of why it usually makes more sense to shop domestically. This may be an extreme example, but the advantages of using UK based engineering companies include…
No language barrier – clear communication is vital
No currency fluctuations – agreed prices are set
No time delays – domestically manufactured parts are delivered quickly
No working hours differential – we all work in the same time zone
No export or import issues – delays or taxes at customs
Integration is Key to Speed
Integrated engineering solutions once again have come to the forefront. Our ability to design, manufacture, test, paint and ship from the one location means we can cut lead times down compared to most companies. This way of working comes into its own when a project requires such a short lead time.
Keep Supply Chains Short
At Rotaflow we operate with a short supply chain – having materials stockpiled means that as soon as a design is approved, manufacturing can get on with producing the swivel joint quickly without having to wait for materials to be delivered, inspected and checked.
If the wrong or poor quality materials are delivered from suppliers, there are more delays that could have been avoided.
Use Specialists for Specialist Jobs
At Rotaflow we make swivel joints all day, every day. The design team have designed thousands of joints for all kinds of different uses. This experience means we can pre-empt and avoid potential problems with design because we've done it so many times before, cutting down time spent designing a joint.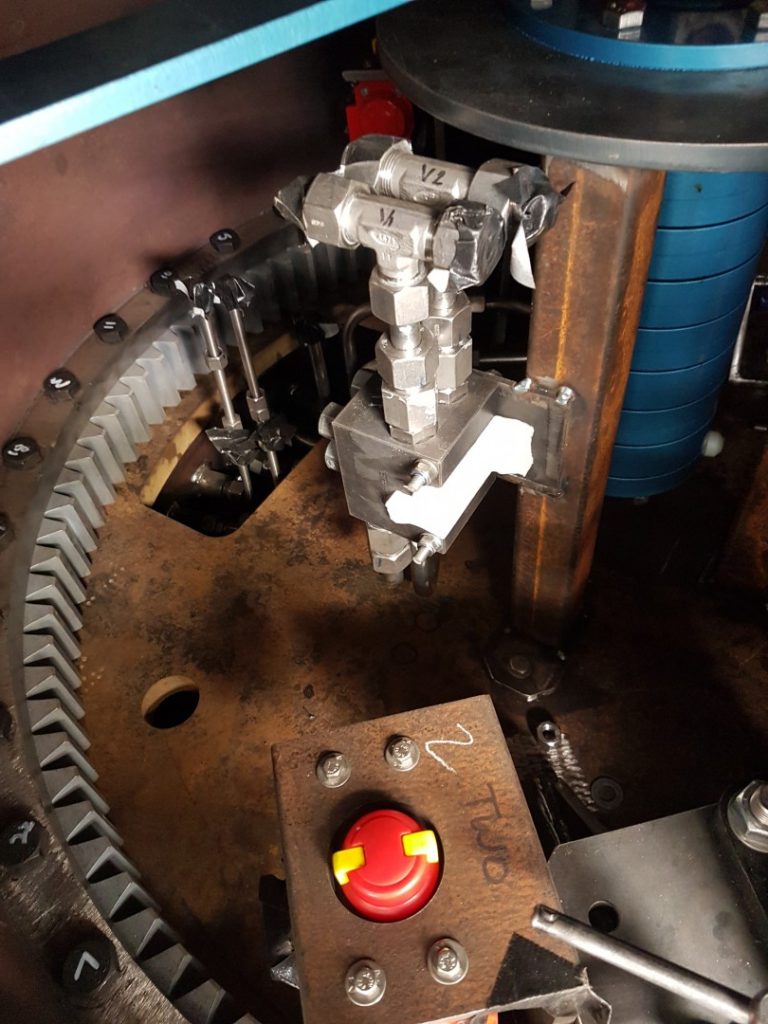 Manufacturing at Rotaflow is world class – with thousands of swivel joints made, the process and eye for detail needs no training. The parts are made quickly, accurately and nothing leaves the plant until it has been tested and inspected. Having been through the process so many times, it runs like clockwork. This experience saves a lot of wasted time.
Parts Delivered, Project Saved
It certainly wasn't an easy job, but quick and clear communication between Tyne Gangway and Rotaflow means that the vital Tyne Gangway swivel joint was designed, approved, manufactured, tested, shipped and installed in just under the 2 week deadline, saving the project from a certain delay which would have cost a lot of time and money.
Thanks to the success of Rotaflow's intervention, Tyne Gangway have advised they will be looking to Rotaflow to fulfil their future swivel joint requirements.
For more information on how we can help you with your swivel joint needs, contact us on…
Email: enquiries@rotaflow.com
Tel: +44(0) 1663 735003
Rotaflow FV Ltd
Rotec House
Bingswood Trading Estate
Whaley Bridge
High Peak
SK23 7LY