As a swivel joint specialist, Derbyshire-based Rotaflow are often called in to find solutions to problems that lie beyond the expertise of many engineering companies.
One such example involved the design and manufacture of a bespoke swivel joint complex for Vulica Shipping Company Limited..
Rotaflow were called in to design articulated pipework to supply water for a fire suppression system on the crane booms on two bulk carrying vessels. The crane had to be able to swing over 90 degrees in both directions, as well as up and down whilst allowing water to travel along its length. The system had to be retrofitted around existing equipment, meaning that spatial constraints provided a design headache.
Innovative solutions to complex problems are what Rotaflow do best, so the design team set to work.
There were two major issues the engineers working on the project had to overcome…
The limited space in which the crane had to operate – it had to be long enough to satisfy its own operational needs, but be able to fold away into a small enough space to allow normal operations of the ships. This would require multiple swivel joints on the arm to give several degrees of freedom in motion.
The boat and crane ends had been designed by different companies, so Rotaflow had to design and manufacture a solution that allowed two completely different designs to work together.
In writing, these issues seem easy enough to deal with, but when you consider the Rotaflow engineers had to design a solution that allowed a crane to extend to over 16 feet in length, but had to retract to less than 8 feet between connection points in a crowded deck space, the realities of the issue become clearer.
This animation below shows just how complex the project had to be in order to satisfy customer needs, whilst working around the design and space constraints…
As the hose supplies a fire suppression system, reliability is paramount – there's no room for sub-par engineering. The design and manufacture had to be perfect. Rotaflow had plenty of experience of dealing with this from previous projects, but the added dimension of making the hose articulate at a number of points added a level of complexity many other companies just weren't willing to deal with.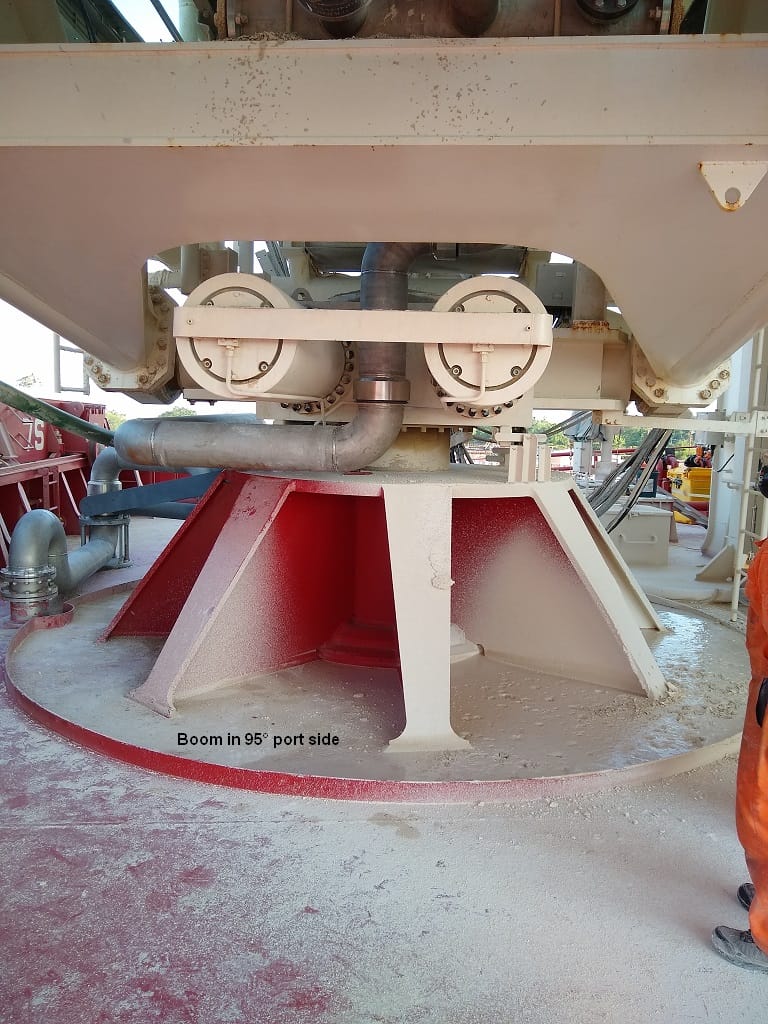 The solution wasn't an easy one – numerous iterations of the design were created and computer-modelled but each one had issues.
The final design is constructed from stainless steel with a total of five swivel joints. It can extend to facilitate the crane's full range of motion yet fold down to a small space allowing normal day-to-day operations of the ship.
After building and extensive in-house testing, the design was sent off for installation on the ships, under the supervision of Rotaflow engineers. Thankfully the hard work was rewarded with a very successful integration of the parts.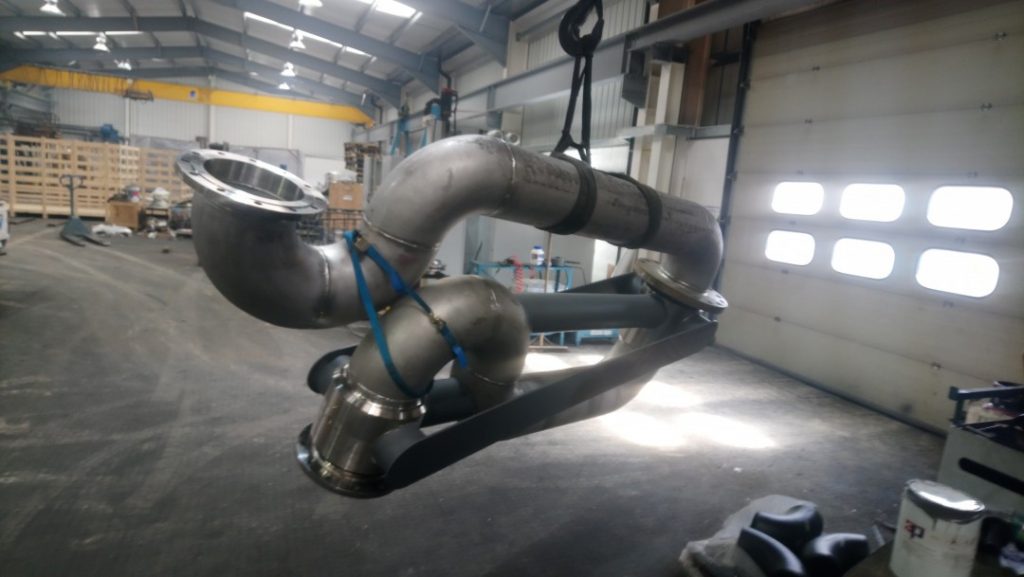 The solution wasn't easy to come by, but using specialists for specialist jobs has once again proved to be the most effective way to tackle the problem.
The customer is delighted with the final product and Rotaflow have again won the trust of another international company. The high quality of UK engineering is recognised on a world stage, with Rotaflow currently engaged in projects in South America, the Middle East and of course, Europe.
If you have an engineering problem and require specialist solutions, contact us on…
Tel: +44(0) 1663 735003 Fax: +44(0) 1663 735006