Rotaflow were contacted by Seanic Ocean Systems at the end of October 2021 to see if we could offer a bespoke swivel joint to replace an existing unit made by another company.
The existing unit had worn out and needed to be replaced and the competitor lead time was simply too long to be practical for Seanic Ocean Systems. At Rotaflow we have our design, manufacturing and testing departments within the same building so save significant time and costs. We can take a project from design to shipping with significantly reduced external reliance – this saves a lot of time and money.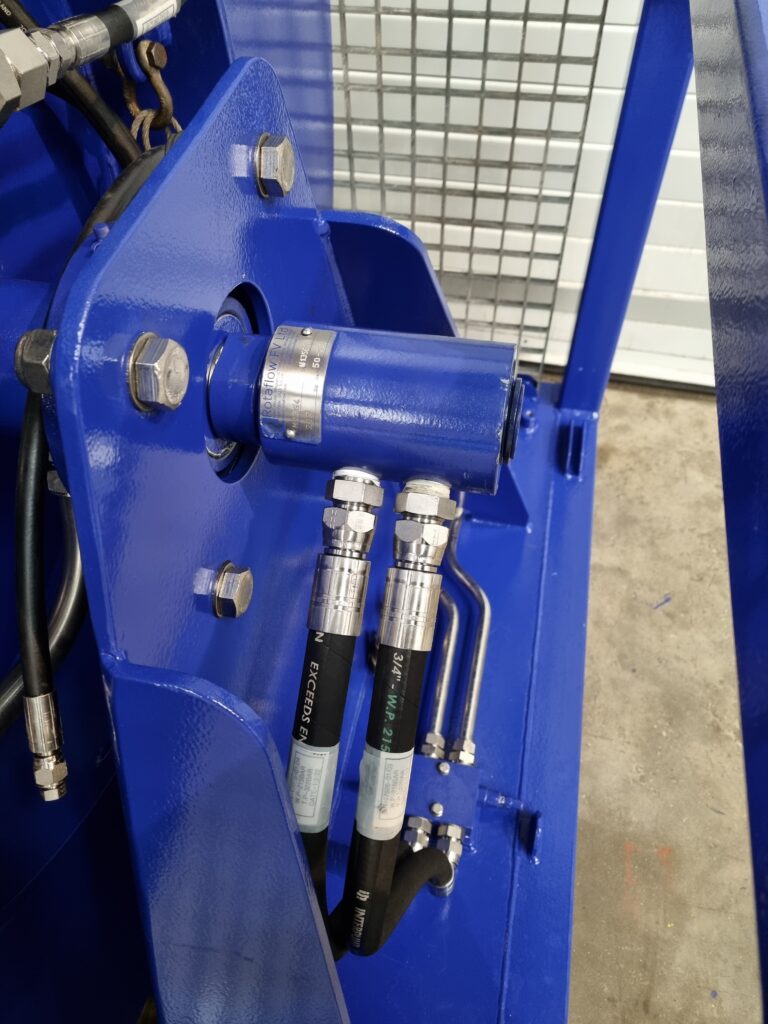 Our engineers discussed the merits of our designs compared to that of the current unit with Seanic. It was deemed that we would be able to design a more effective and efficient alternative on a much shorter lead time, which was welcomed by the Seanic team – in industry time literally is money, so the sooner we could deliver the swivel joint the better.
Seanic ordered two units off us – one for use and one as a spare for their system, should they ever require immediate replacement (unlikely, but holding onto spares is logistical best practice to prevent long delays in functionality). Initially the discussions had been for a single unit, but Seanic were suitably impressed with the design solution and price proposed by our engineers as they requested 2 units.
Technical specifications of the Seanic Ocean System bespoke swivel joint job
The Rotaflow designed swivel was used on a hose reel. It was required to withstand very high pressure and high temperature, including oil 206 bar (~3000 psi) / 121 deg C. It is a dual flow unit, allowing two separate flows through the same swivel joint.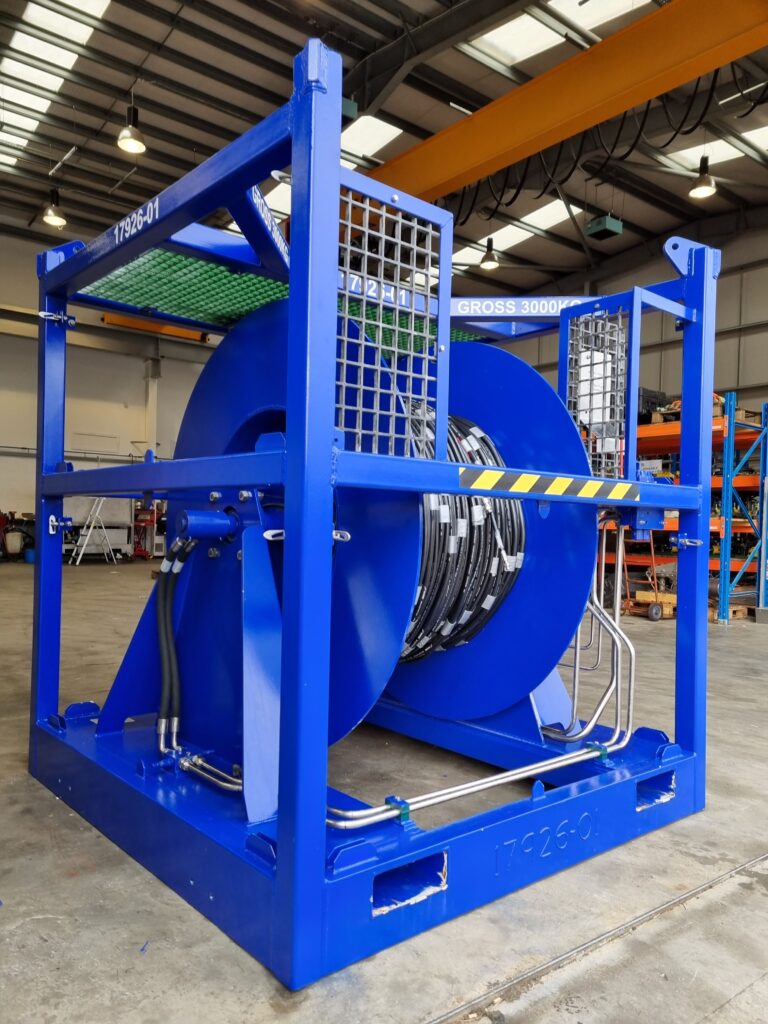 Thanks to the efficient workflow we have by housing design, manufacture, testing and shipping in one building, the Rotaflow team even delivered the units earlier than the agreed date. In a world where delays and hold ups are increasingly common thanks to pressurised supply chains, this efficiency makes Rotaflow stand out even further from the competition.
As part of our ongoing customer service, we contact businesses to ensure the units designed and manufactured by Rotaflow are installed and working effectively. Seanic have advised us they are very happy with the service, technical advice, and quality of the swivels. They've also provided images of the unit in place and working.
Working with Rotaflow
With over four decades of engineering and manufacturing expertise, Rotaflow are one of the most trusted names in the swivel joint production across the globe.
For bespoke swivel joint design and construction, contact us via…
Tel: +44(0) 1663 735003
Email: websales@rotaflow.com