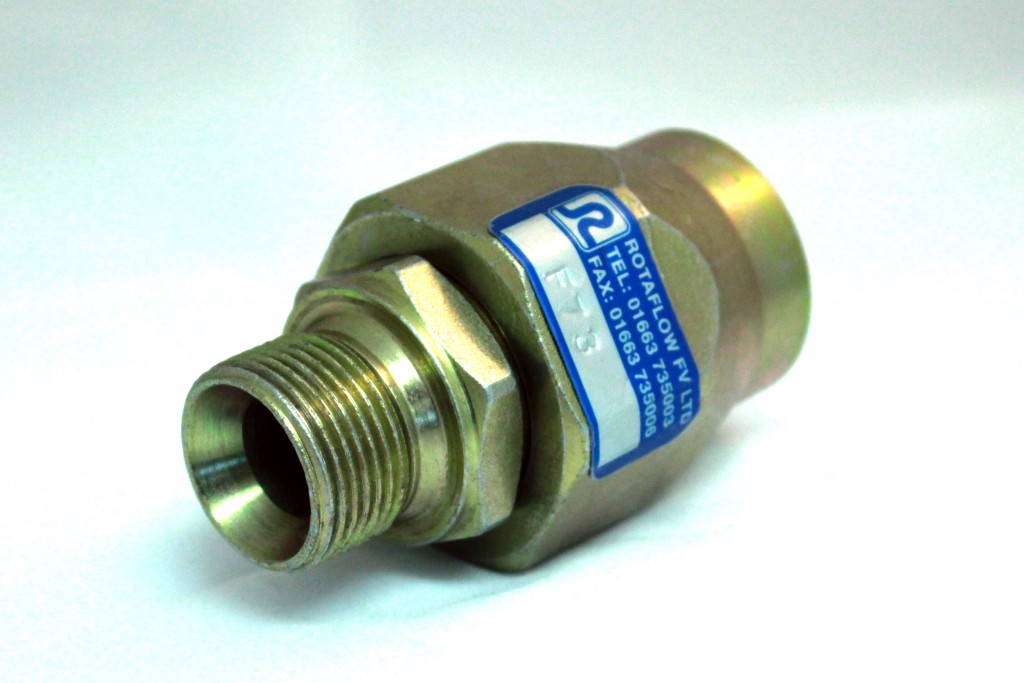 With a pressure rating up to 300 bar as standard this smaller range of swivel joints in carbon steel come with BSPP threads male to female either straight or 90 degrees.
Datasheet – F series – Tech spec 107


ORDERING DETAILS: Please indicate one option from each column.
E.g. F2-25-1-1 relates to F series, 90° style 1" nominal bore, PTFE seal, Threaded BSPP male to female.

Viton® is a registered trademark of DuPont Dow Elastomers.
Please Enquire About
Specials: Alternative materials—316SS
Custom built applications:High Pressure, Hygienic duty, Multiflow, Low torque.
Large Bore applications to 30" NB

For larger sizes please view our SK series brochures. Also available in Stainless Steel from our 'FS' series Catalogue – (¼" to 2")
PED  – Pressure Equipment Directive category
Maximum working pressure for SEP compliance

The F series swivel joints are designed and manufactured to comply with the SEP category within PED. This limits the working pressures dependent on the grade of medium to flow through the swivel as tabulated above.
Products supplied within the SEP category will not have a CE marking.
Please enquire below, comments or questions are welcome.