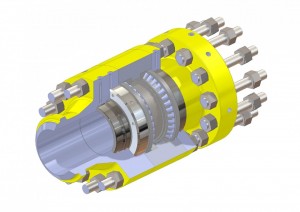 Deisgned to ISO 13628 (API 17D) and ISO 10423 (API 6A) and other standards as required, our sub-sea swivels are in use at depths of 3000m.
Applications can be reviewed by DNV or ABS etc as required.
Applications up to 1379 Bar (20,000 PSI) using our high pressure design.
Lower pressure designs based on our SK Series Swivel Joints.
Please email your exact requirements using our excel sheet or send your details below and we'll contact you.
Please enquire below, comments or questions are welcome.